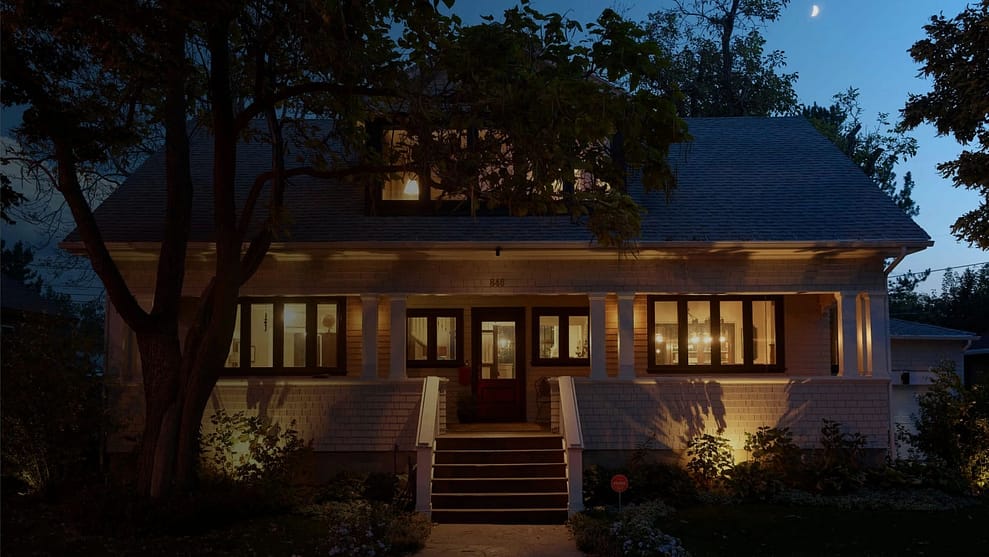 The Complete Robotic
Mowing Service Platform
Landscapers can easily transition from traditional to robotic mowing
with our platform which includes software modules, service and accessories.
Lawn Care Service
SERVICE 1
Residential
Service
Lawns need regular mowing to look their best. Get a great-looking lawn with Mowbot, the robotic lawn service that's as good for the environment as it is for your grass.
SERVICE 2
Commercial
Service
Keep your commercial properties looking their best while reducing your carbon footprint with our robotic mowing services.
Additional Services
Aeration
Aeration involves perforating the soil with small holes to allow air, water, and nutrients to penetrate the grass roots. This helps the roots grow deeply and produce a stronger, healthier lawn. Depending on your type of grass this would be done in the Spring or Fall.
Fertilizing
Fertilization provides your lawn with needed nutrients for healthy growth. This can be done at different times throughout the year, depending on your grass type and the health of your lawn.
Seeding
Over seeding is offered in combination with aeration to make your lawn greener and more dense.
Pre & Post Emergent and Lime Treatment
We offer pre- and post-emergents to keep the weeds under control. Some yards may also need lime treatment to create better soil and to reduce weeds.
Mulching
We can add mulch or pine needles to your flower beds and around your trees.
Bushes & Shrubs
We offer shrub and hedge trimming as well as tree pruning.
Robotic Lawn Care Service USA
Converting the landscape sector to renewable energy
We are transforming landscaping into land emigration at Unique A.I.M. With our cutting-edge technology installed in robot mowers; you can take care of all of your lawn care requirements with the push of a button with our Commercial Robotic Mowers in USA.. Therefore, you won't have to deal with the high expenses of typical lawn care services, the inconveniences of uneven mowing, or the harm regular lawn mowers do to the environment.
When you let us take care of it, mowing your lawn is simple. With Unique A.I.M's residential landscape maintenance services, our professionals will take care of your lawn-care responsibilities while you have more time for relaxing and other vital activities.
Less Expensive
There are many services offered by Unique A.I.M, and they often cost the same as or less than your normal commercial lawn care service in Florida. Whether you only need a robotic mower to cut your lawn continually or you prefer our services to perform extra tasks like aeration, fertilizing, mulching, and seeding. We also offer lawn mower for sale in Florida and lawn treatments machines for sale to meet your unique demands.
Why it is beneficial for your lawn
In order to fulfill your lawn's needs, our robotic mowers use the most recent lawn care technology In Florida, creating a lawn that is healthier, more resilient, and noticeably greener. Because AIM 1 prevents cross-contamination, your lawn will need less fertilizer and irrigation.
Why it is good for the environment
With the use of robotic mowers and battery-powered machinery, AIM 1 reduces pollution, energy use, and noise. Traditional lawn care tools still significantly rely on fossil fuels, which contribute to the US's air pollution.
How our services are beneficial for you
Utilizing cutting-edge technology with electric lawn care service in Florida, Unique A.I.M offers exceptional customer service while keeping track of our mowers and communicating with our clients. Your lawn is the first thing your clients notice. We will make sure your grass stays healthy and is always freshly mowed using our autonomous lawn mower. Additionally, our landscaping specialists are available to handle any trimming, edging, or blowing tasks and to service your lawn mower as necessary.
What We Offer
Interested in being a partner? Here's what we offer manufacturers:
Our partnership allows you to introduce your products to an increasing number of lawn and landscape companies.
Increased Sales
Through our Innovative Marketing Initiatives we're able to attract a large number of landscaping customers—reducing your acquisition costs.

Lower Customer Acquistion Costs
Our simple subscription plans offer awesome benefits to our local Partners.
Access to Early Adopters
Through collaboration, we can turn your existing stand-alone products into managed, professional products that our platform supports—helping you expand to new markets with very little effort.
Conversion Expertise